The award was won in the Peat Free Grower category, with Greenwood having fully embraced the challenge to transition to peat-free growing. As growers of around six million plants a year, the peat-free goal has been quite an undertaking, but Greenwood is soon expected to announce that they are 100% peat-free across their six nursery sites, ahead of their target of the end of 2023. Want to know more about their sustainability journey? Click here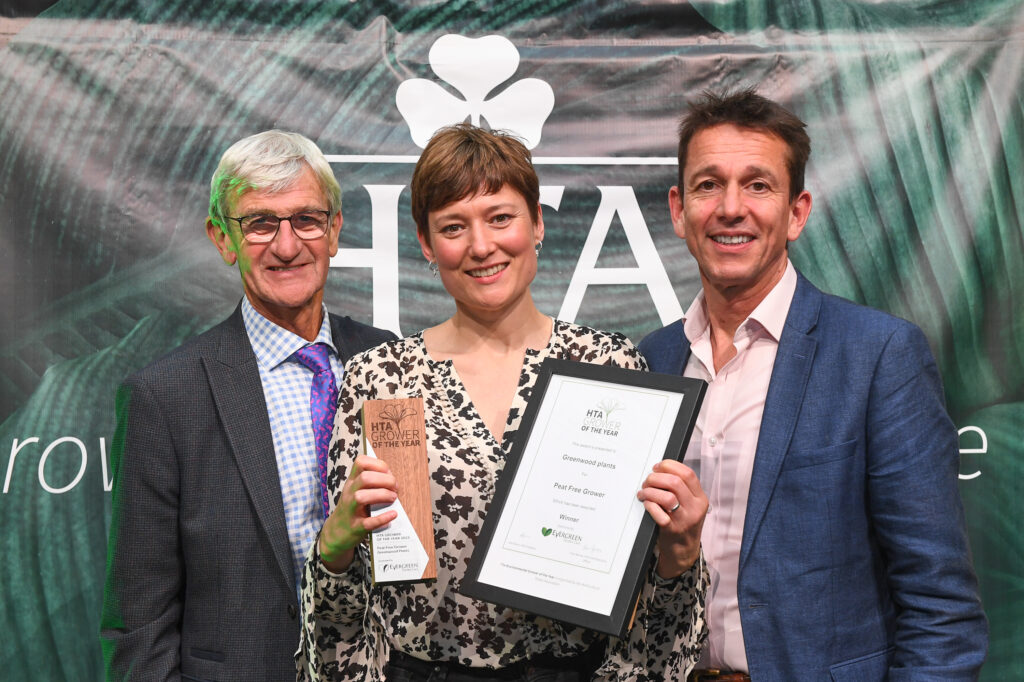 Greenwood Plants director Melanie Asker accepted the award alongside HTA President Alan down, and Evergreen's Sean Elkins.
Image credit: Horticultural Trades Association.