WinTree® App
The extension of WinTree® on your smartphone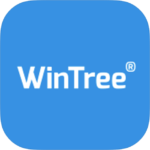 The new WinTree® App extends the power of WinTree® software onto a smartphone – with all the simplicity and functionality you'd expect. Linked to the WinTree® database, the WinTree® App keeps your latest company data at your fingertips. Now you can stay connected and informed wherever you are – on or off-site.
The WinTree® App has a whole host of functionality – just what you need when you're off site. The WinTree® App gives you the control to execute work processes more efficiently, preventing errors and saving time. Communicate between office, nursery, site or suppliers with accurate and real-time data. 
De App contains the following functionalities:
Contacts
Stock
Picking lists
Photo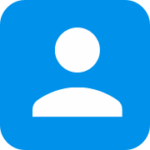 Instant access to your WinTree® contact details – with one-click navigation to call directly from your smartphone and view maps.

Gain an accurate, clear view of current stock lines and status. With a simple search, display quantities, size, price and location per stock item.  The filter function makes it even easier to quickly view the desired information. You can easily adjust your filters if you want to quickly gain insight into other information.
Per batch specific details are shown. It is also directly clear how much stock is in a delivery and/or order and it shows the delivery date. Detailed stock information always and everywhere at your disposal.
Stock alterations can be made via the App. You can easily switch between several alteration options within a batch. Several details can be altered, such as: amount, size, phase, location, date ready, external and internal text. Updating quantities is simple, plus there are additional functions within the App such as the Calculator.
Alterations that have been confirmed are directly available for all users within WinTree® or the App.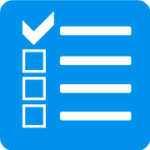 The App function Picking List makes the cooperation between the office and nursery more efficient.  Collect and then load: organize and control via the App. Office- and warehouse staff are ware of the progress of the work and communicate easily with each other via an "App-function".
Paper handling in this work process is now a thing of the past. 
The App function supports:
Collect by customer or location
Communication between the office, warehouse and field
Display of the status of a delivery
Registering packing per delivery
Organized loading when collection is complete
Fast processing at the office
Get the picture: Photos in the WinTree® App!
Take photos with the WinTree® App and easily link one or more photos, as many as you want, to your assortment or batch. You take the photo directly with the WinTree® App or link a previously taken photo from your gallery to a product. The photo is available within your WinTree® nursery management software and can also be quickly shared with others by, for example, sending via WhatsApp.
Write down your detials and we will contact you.
"WinTree® has been a trusted partner in our business for years when it comes to inventory management."